History
at Paine's Patio on Cape Cod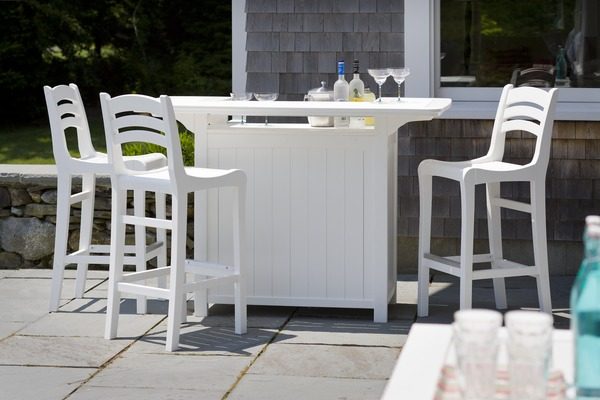 It was 1835 and Boston's Blackstone Street had a brand-new resident.  The Paine Furniture company, founded by Leonard B. Shearer, opened its doors that year as a humble cabinetmaker's shop in this most unprepossessing of locations.  It was tiny; it was modest.  It was also the start of what was to become a famous New England tradition.  The tradition of Paine Furniture Company: quality home furnishings, service to match.  Even back then, Paine's success was obvious and, under the partnership of Shearer and apprentice John S. Paine, the little shop prospered.  From that little shop, to the impressive 275,000 square foot building at 81 Arlington Street in Boston, Paine's has been a furniture landmark for almost 200 years.
Today, the large buildings in Boston and surrounding towns have been sold and Paine's has been transformed into something new, but the basis of who we are will never change.  Paine's lives on under the ownership of the sixth generation of Shearers.  Douglas and his wife Kristin opened Paine's Patio in Bourne in 2003.  The focus has changed from formal indoor furnishing to a mix of casual indoor and outdoor furnishings more suited to today's Cape Cod lifestyle.
As we move forward we will continue the traditions that have been passed down from one generation to the next and add a few of our own.  Service and quality will always be one and two, but a very close third is the experience of shopping in our store.  Fun, as simple as that.  We love what we do and want to pass along to you an experience that will make you smile and enjoy a day of shopping with us.
Please stop in to see any of us, see what is new, try a chair, put your feet up, relax and enjoy, we will take it from there.